There are over a billion people without access to clean and safe drinking water. So we're doing something about it.
In 2011, the year that we explored 1000 km of the Upper Zambezi, World Rowing and WWF announced a strategic alliance for the promotion of Clean Water. We are proud to support this alliance by helping to raise awareness and funds for the creation of a water research and rowing centre on the Kafue river. This centre will provide data and analysis on water quality and availability that will be accessible to all.
We have also teamed up with the wonderful Village Water charity, and we have been raising money to put wells into villages.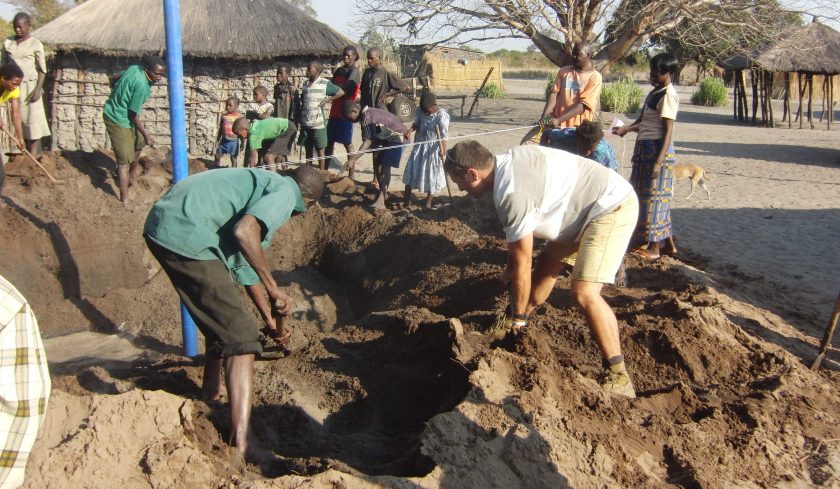 Village Water has since 2003 reached more than 180,000 people in Zambia. Village Water puts wells into villages, and then provides hygiene education and sanitation training so that everyone benefits from having safe water in their village. The results have been remarkable: Since 2015 diarrhoea has dropped by 88%, and girls' absenteeism from primary school has dropped by 55%. Imagine that! Simply through providing regular access to clean and safe water, the heath of a village improves and more girls gets ±educated. Not only that, but eye and skin infections reduce and parents need to spend less time caring for their kids, and more time farming and providing for their families.
So, who would not want to get behind two causes that help make people healthier, more productive, and better educated? Well we wanted to help out too. Our sport of rowing is totally dependent on water, and most of us in the rowing world have easy access to good water. So we came up with a slogan #OnWaterForWater and started raising money for Village Water. So far we have raised $50,000 for them and we want to do more. In our first expedition in 2011 we also helped put a well in place
We will finish our expedition along the Kafue River at the site of the new Kafue River and Rowing Centre.
And you can help, by supporting either of the 2 causes on our causes page or by sponsoring the crew for a km of the expedition.